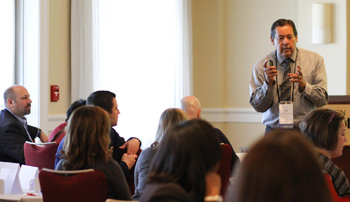 Be ready--with a proven program--to act quickly
when funding opportunities present themselves!
As educators search for better ways to help our young people learn, they come face-to-face with new terms, new approaches, new technologies, and increased accountability. Today, more than ever, educational professionals need innovative strategies to improve student achievement, promote quality teaching, and motivate students.
To assist you in providing overall quality professional development, Academic Innovations offers a variety of workshops and training options to meet your specific Freshman Transition program objectives.